Chevy Chase Acura Lauded for Outstanding Operational Excellence
Chevy Chase Acura has earned the Acura Precision Team Award for the second time, a prestigious honor recognizing Acura dealerships that achieve operational excellence, including outstanding sales and service performance. Out of the 274 dealerships, the Acura Precision Team Award has been awarded to 76 Acura Dealerships. This is the 2nd time Chevy Chase Acura has been awarded (2011 & 2022).
The Acura Precision Team Award was established in 1987 to recognize Acura dealerships that deliver exceptional sales and service performance and achieve other operational criteria. Throughout the year, Acura dealerships from across the country strive to achieve rigorous requirements to qualify for Acura's most prestigious award.
"I'm incredibly proud to honor Chevy Chase Acura as a member of our Acura Precision Team for 2022," said Emile Korkor, assistant vice president of Acura National Sales. Chevy Chase Acura achieved the operational excellence across the dealership, delivering on Acura clients' expectations of a performance luxury brand." "The Acura brand offers our clients exciting premium performance vehicles, and everyone at Chevy Chase Acura is committed to providing an equally premium customer experience at our dealership," said Chevy Chase Automotive LLC.
Chevy Chase Acura is located at 7725 Wisconsin Av. Bethesda, Maryland and carries the full line of Acura vehicles.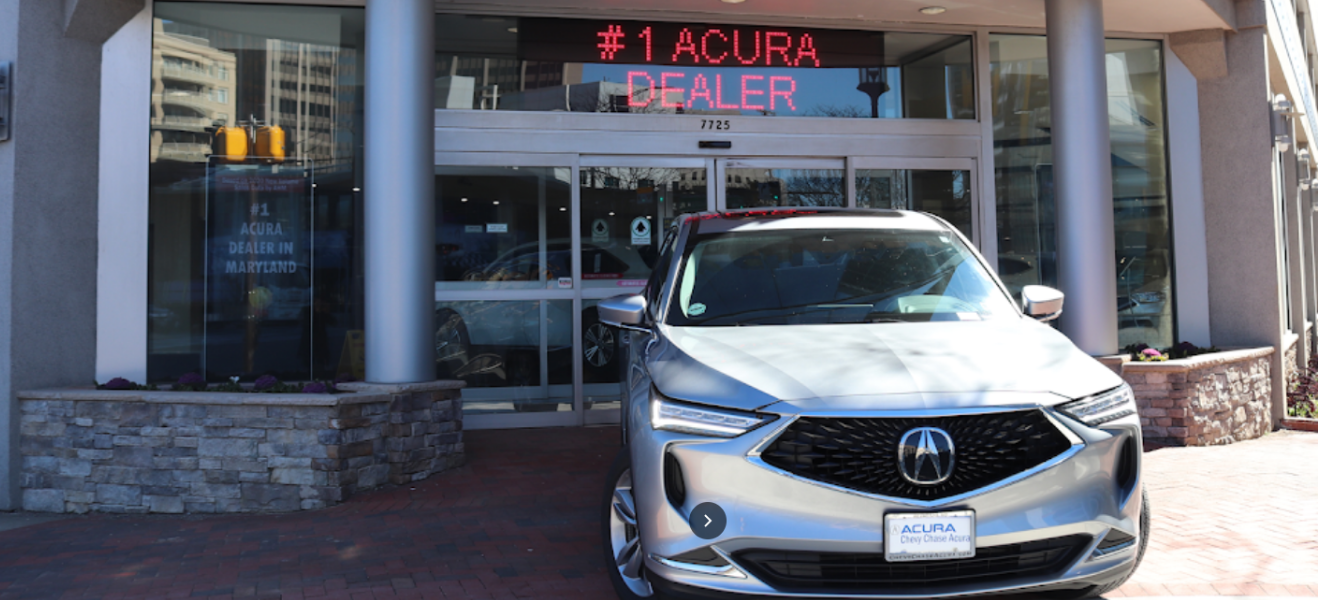 About Acura
Acura is a leading automotive nameplate that delivers Precision Crafted Performance – a commitment to expressive styling, high performance, and innovative engineering, all built on a foundation of quality and reliability. The Acura lineup currently features four distinctive models – the next-gen Integra sport compact, TLX sport sedan, the RDX and MDX sport-utility vehicles, along with high-performance Type S variants. Acura's first all-electric model will be an SUV, the ZDX and ZDX Type S, and will arrive in 2024. All Acura vehicles sold in America are made in the U.S., using domestic and globally sourced parts.