Collision Repairs
Steps to consider in the collision repair process in the Washington, DC Greater Metropolitan area.
Having a car accident can be very traumatic. The process of getting your car repaired does not have to be. Working with the insurance company, how will the payments of the repairs be handled, and wondering how long it will take to get your car back are just a few of the things our clients tell us they worry about. Luckily, you don?t have to handle all of this yourself. Chevy Chase Automotive and their I-Car trained team are here in downtown Bethesda to help guide you through every step of the process. We work on any make or model vehicle and work with most insurance companies.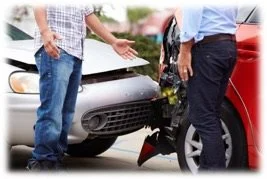 ---
1. Estimate of Damage and Insurance Approval
Our certified and trained estimators will perform an inspection of your vehicle once it?s received by our shop. The estimator will document all visible damage and provide a report to the insurance company. The insurance company will review the estimate before we are able to begin repairs. Some insurance companies will send one of their team to physically review the damage with our estimator.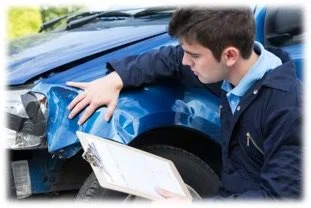 2. Disassembly
Once we have the approval to move forward, our I-Car certified collision repair team will begin the process of disassembling the areas of the vehicle damaged. This allows them access to areas of the vehicle which may have hidden damage. A final assessment is made and approval by the insurance company is sought.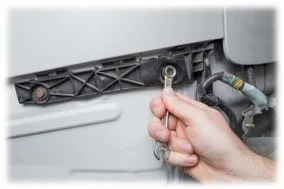 3. Parts Acquisition, Mechanical Repairs and Adjustments to Structure.
Once the insurance company gives us approval to repair your vehicle, our team begins the repair process by acquiring the necessary parts. Our team uses state of the art measuring systems to put vehicle back to safe factory specifications. Any mechanical components like suspension work and alignments will be performed by our factory trained technicians.
4. Repairs, Paint and Getting Your Vehicle Back Together.
Once the components behind the metal have been repaired, the body work begins. Dents and dings are removed, panels are replaced, sanding and priming is performed before the vehicle or it?s affected parts are sent to one of our four state-of-art, environmentally friendly paint booth systems.Once the vehicle is complete and reassembled, it is inspected by our collision center management team.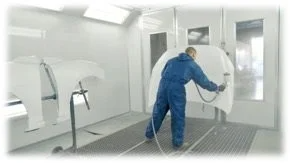 5. Detailing and Pickup.
At this point your vehicle is just about ready for you. It is washed and detailed by our trained appearance center technicians. All dust, dirt and grime that may have accumulated, both interior and exterior, during the repair process are cleaned up so you will feel as though your vehicle had never been in an accident.
---
We are here for you.
If you have any questions about our collision and paint center, or if you just want to know more about how we can help you with the repairs of your car, truck or SUV, our collision center team wants to hear from you. Visit our center located at 7725 Wisconsin Avenue in downtown Bethesda. We repair almost all makes and models including, but not limited to: Acura, Audi, BMW, Chevrolet and other GM brands, Ford, Honda, Infiniti, Jeep, Lexus, Nissan, Subaru, Toyota, VW, and Volvo. We service surrounding areas including: Ashton, Boyds, Cabin John, Colesville, Gaithersburg, Germantown, Potomac, Silver Spring, Tacoma Park, and Wheaton Washington DC and Northern, VA. All repairs are backed by a written warranty. For more information, contact us at 240-395-4021 or email bodyshop@chevychasecars.com