Chevy Chase Acura is proud to be involved in the Bethesda, MD community and the Washington DC, communities surrounding us. We're honored to be part of a group of worthy charities that have created a meaningful impact to our community, our customers and our associates as well. If you find yourself in the position to contribute, volunteer or support a local cause, please consider supporting one or more of the following charities.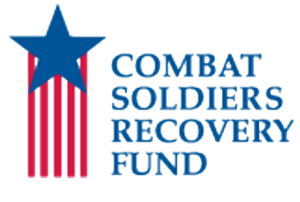 The Combat Soldiers Recovery Fund (CSRF) makes it possible for you to help our country's severely wounded soldiers in a personal and meaningful way. CSRF is unique in that 100% of your donation goes directly to recovering soldiers. With your donation, small or large, you can bring sunlight into a hospital room and into the life of a war-wounded soldier.
By helping with an expense that they otherwise simply would not be able to afford, your contribution provides immediate relief and hope. Garland Miller, a business-owner in Chevy Chase, Maryland, founded CSRF in 2004. Wanting to help wounded soldiers, she discovered that a charitable donation to other organizations supports their overhead, rather than 100% of the recipient's needs. Ms. Miller donates her time and the resources of her bookkeeping firm, Schoolfield & Associates, Inc., so that every dollar of every donation to goes to recovering soldiers. Other professionals from the community also donate their time and expertise to make CSRF possible.
Mission: Provide financial aid to American soldiers, sailors, and marines recovering from severe wounds in service of our nation.
To learn more visit www.combatsoldiersrecoveryfund.org
NCCF has earned its reputation as a trusted and recognized champion of the community and its most vulnerable members by providing the love, structure, and education found in healthy families and responsive communities.
Through a dedicated team, a wide variety of programs, and a commitment to enhancing the lives of the children and families we serve, NCCF is a force for human change.
It is the mission of the National Center for Children and Families (NCCF) to create total, healthy living environments for vulnerable children, youth and families, and the quality of life which empowers their ability to thrive and demonstrate responsibility.
To learn more visit www.nccf-cares.org

The Montgomery County Humane Society is the pre-eminent animal welfare organization in Montgomery County, helping animals find safety, love, quality care, loving homes, and a new chance at a happy life.
In April, 2014 MCHS became fully independent and 100% privately funded. We take cats and dogs out of overcrowded public shelters and give them the tender loving care, socialization, enrichment, and new homes they so desperately need and deserve. Our highly successful adoption program has enabled us to save nearly 500 animals in our first year of private operation!
As a private, no-kill rescue we offer a range of services designed to help people adopt new pets and then keep them in their homes and out of shelters. We provide adoption and post-adoption assistance, humane education for all ages, and outreach programs that help pet owners take better care of their pets and build a more humane, animal-friendly community.
Please check out this web site and all that MCHS has to offer. As you do, keep in mind that we depend on your generous donations to carry out our work. There are many ways you can help, and every contribution mean so much to the well-being of the homeless animals in our care.
To learn more visit www.mchumane.org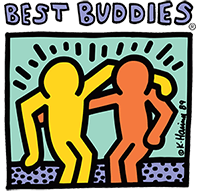 Best Buddies International is the world's largest organization dedicated to ending the social, physical and economic isolation of the 200 million people with intellectual and developmental disabilities (IDD). Best Buddies programs help people with IDD form meaningful friendships with their peers, secure successful jobs, live independently, improve public speaking, self-advocacy and communication skills, and feel valued by society.
Chevy Chase Acura is working closely with Tommy McFly of FRESH 94.7's "The Tommy Show" in promoting the 4th Annual Best Buddies PROM 2017 being held at the Ronald Reagan Building. This 4th Annual Prom night of music and friendship for young people with and without intellectual and developmental disabilities and the adults that love, support and encourage them, will be held Friday, April 28, 2017.
To learn more visit www.BestBuddiesProm.org
National Brain Tumor Society is fiercely committed to finding better treatments, and ultimately a cure, for people living with a brain tumor today and anyone who will be diagnosed tomorrow. This means effecting change in the system at all levels.
It takes the combined knowledge, expertise and dedication of many individuals and organizations to fight brain tumors and develop new treatments. This includes academic researchers, clinicians (neuro-oncologists, neuro-radiologists, neurosurgeons, etc.), biopharmaceutical companies, patients, survivors, caregivers, philanthropists, policy makers and regulators. When you give to one medical institution, you are helping just that one organization's efforts. But, when you give to the National Brain Tumor Society, you are investing in the combined power of the entire brain tumor community. Funding will go to many organizations and research efforts, giving brain tumor patients the best chance for better treatments.
This multi-pronged, community-based approach will help find treatments faster while promoting better information sharing and collaboration between experts around the world to find a cure for brain tumors. Only the National Brain Tumor Society can convene these various forces through our programs and mission agenda in order to create rapid progress toward a cure.
Chevy Chase Acura places an emphasis on the local events supporting the National Brain Tumor Society. Unfortunately, our dealership has strong and close connections with customers, friends and employees that have been affected by brain tumors.
To learn more visit www.braintumor.org and search for local events like Race for Hope or Impact Golf.

Founded in 1988, Bethesda Cares is a community outreach program for people living unsheltered, and for people in homes, at severe risk of losing them. They seek to place people in permanent, supportive housing; to ease life on the street during that process; and to prevent low-income tenants in crisis from eviction and possible homelessness:
Ending Homelessness
For some of their clients, homelessness is a difficult but transitory period that they ultimately resolve on their own, by landing needed work, or finding friends or family to help them through. Other clients, though, have been on the street for years. Some feel deeply detached from-abandoned by-society. These clients may resist help, despite sorely needing it. With them, we use a very long process of slowly, methodically building trust, then working with partners to ultimately place these clients into homes.
Easing Homelessness
Regardless of whether their homelessness is temporary or chronic, Bethesda Cares clients need food, a mailing address, psychiatric help, or maybe just a place have a cup of coffee, where they know they will not be told to "move along." Bethesda Cares offer a daily meal program; a Drop-In Center; a Clothing Closet; and a shower program. Their psychiatrist offers group and individual counseling, as well as prescription assistance.
Take a look at some of their year-end 2016 statistics:
Together, they served 12,251 hot meals to the hungry;
They provided clothing for 232 people (plus countless hats, socks, gloves and the like);
They enabled 117 people to speak directly with a psychiatrist;
They offered a warm, comfortable space in which nearly a thousand people came to sit, have a cup of coffee and read a newspaper without being told to "move along," for a total of 7,866 visits.
Still other Bethesda Cares clients are in homes, but face financial crises, teetering on the brink of losing their homes. Maybe a wager-earner lost a job, and that family cannot pay both their utilities and rent. Rather than choosing between heat and rent, or food and rent, they can turn to Bethesda Cares for short-term financial assistance in the form of grants sent directly to landlords or utilities. That safety net can mean the difference between staying housed, or being evicted and living on the street. In 2016, they issued 461 grants, which helped 1,268 people avoid eviction. Just under half of that 1,484 were children.
Please join us in donating canned and dry goods to help Bethesda Cares prepare soup and stews for the local homeless. Beans, corn, tomatoes, stocks, broths and pastas go a long way in helping them provide good nutritious meals to those in need.
Thank you for your consideration. To learn more about Bethesda Cares please visit them online at www.bethesdacares.org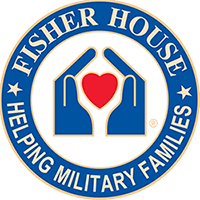 Fisher House Foundation is best known for a network of comfort homes where military and veterans' families can stay at no cost while a loved one is receiving treatment. These homes are located at major military and VA medical centers nationwide, close to the medical center or hospital they serve. Fisher Houses have up to 21 suites, with private bedrooms and baths.
Families share a common kitchen, laundry facilities, a warm dining room and an inviting living room. Fisher House Foundation ensures that there is never a lodging fee. Since inception, the program has saved military and veterans' families an estimated $320 million in out of pocket costs for lodging and transportation.
Fisher House Foundation also operates the Hero Miles program, using donated frequent flyer miles to bring family members to the bedside of injured service members as well as the Hotels for Heroes program using donated hotel points to allow family members to stay at hotels near medical centers without charge. The Foundation also manages a grant program that supports other military charities and scholarship funds for military children, spouses and children of fallen and disabled veterans.
To learn more visit www.fisherhouse.org
Cornerstone Montgomery empowers people living with mental health and co-occurring mental health and substance use disorders to live, work and integrate successfully within the community.
Cornerstone Montgomery envisions that each person we serve will have a meaningful life of their choosing. A stronger community requires that every member have the same opportunity to live, work and integrate successfully within it.
To learn more visit www.cornerstonemontgomery.org

KIND is a wonderful organization based in Montgomery County founded to further its vision of creating a nourishing environment for all of Montgomery County's children by providing their most basic needs when they need them most.
Most residents of Montgomery County, Maryland, one of the wealthiest counties in the nation, are unaware that 50,000 of the county's children are part of the Free and Reduced Meal Program (FARM).
Five days a week these children are provided free to low cost lunches; however, a child's basic needs don't only exist Monday through Friday. KIND discreetly prepares bags of food for the taking providing a step closer to a healthier, worry-free weekend.
To learn more visit www.kindinmd.org
Held annually in more than 600 communities nationwide, the Alzheimer's Association Walk to End Alzheimer's® is the world's largest event to raise awareness and funds for Alzheimer's care, support and research. This inspiring event calls on participants of all ages and abilities to reclaim the future for millions!
When you participate in Walk, your fundraising dollars fuel our mission, and your participation in the event helps to change the level of Alzheimer's awareness in your community. The Alzheimer's Association provides free, easy-to-use tools and staff support to help participants reach their fundraising goal. While there is no fee to register, we encourage participants to fundraise in order to contribute to the cause and raise awareness.
Take the first step by finding a Walk near you. Once you register, you will have access to a wide range of tools and support through your customized Participant Center. Join us and be inspired by all the footsteps that fall into place behind yours. Together, we can end Alzheimer's!
To learn more about the walk visit www.alz.org/nca/
The Children's Inn at NIH is a residential "Place Like Home'' for families with children participating in leading-edge research studies at the National Institutes of Health (NIH) in Bethesda, Maryland. The NIH Clinical Center is the nation's premier biomedical research hospital, providing an opportunity for our residents to be partners in advancing medical discoveries and improving the health of people all over the world.
While the NIH takes care of the child's medical needs, The Inn tends to the child's heart, soul and spirit. The Inn is a private, nonprofit, family-centered hospital hospitality house located on the campus of the NIH. Since opening in 1990, nearly 12,000 children have come from all 50 states and 86 countries to stay together with their families–for free–in The Inn's supportive environment. At The Inn, we understand the important role the entire family plays during a child's illness, and that's why our mission is to meet the needs of our families, reduce the burden of medical treatment and facilitate healing through therapeutic, educational and recreational programming.
To learn more visit www.childrensinn.org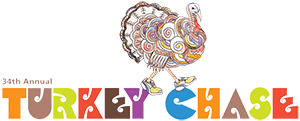 Turkey Chase has been taking place since 1982 in Bethesda, Maryland with participants coming from all over the United States with the highest concentration of runners from Bethesda and surrounding communities.
Turkey Chase is the largest 10K in Montgomery County and the largest fundraiser for the YMCA and the BCC Rotary raising over $4.7 million dollars since the first event. All of the net proceeds benefit youth and families in Montgomery County through YMCA programs and local Rotary charities. This event will draw over 10,000 individuals and families for a morning of healthy competition and a host of other engaging activities for children that promote community and personal wellness.
To learn more visit www.turkeychase.com

Chevy Chase Cars has proudly supported the Toys 4 Tots efforts for more than 25 years now. The mission of the U. S. Marine Corps Reserve Toys for Tots Program is to collect new, unwrapped toys during October, November and December each year, and distribute those toys as Christmas gifts to less fortunate children in the community in which the campaign is conducted.
The primary goal of Toys for Tots is to deliver, through a new toy at Christmas, a message of hope to less fortunate youngsters that will assist them in becoming responsible, productive, patriotic citizens. The objectives of Toys for Tots are to help less fortunate children throughout the United States experience the joy of Christmas; to play an active role in the development of one of our nation's most valuable resources – our children; to unite all members of local communities in a common cause for three months each year during the annual toy collection and distribution campaign; and to contribute to better communities in the future.
To learn more visit www.toysfortots.org